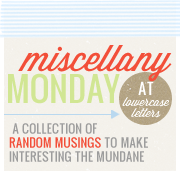 Another busy, busy weekend and here we go again! I'm feeling behind on the blog, especially since I missed MilSpouse Fill-In Friday. I'm going to try to catch up today, so here goes nothing!
1. On Friday I went to the Warrior Games at the US Air Force Academy. I had been excited to attend for a while, but my date and my back-up date both had to bail on me. I still came home after a long week, pulled on the ol' uniform, and hit Colorado's version of Friday "traffic" to drive up to the Academy. I was surprised to see how small the crowds were, but to their defense they were very enthusiastic! I ended up sitting next to a couple other female Airmen, and we chatted for most of the night. Great group of ladies, great company for the evening.
I only saw one Academy cadet there, surprisingly, since we were within walking distance of the cadet area and it was in the evening after class. I'm not sure how their schedules work though, so who knows. The other think that shocked me were a couple of mean-spirited posters. I completely understand branch rivalries and teasing, but to have an "Ain't Ready to be a Marine Yet" poster at a sporting event for Wounded Warriors seems inappropriate for the setting. Let's celebrate ALL of our heroes!
This was definitely an under-appreciated, free event in the local area! I saw two championship games, including seated volleyball and wheelchair basketball. Both games featured the Army versus the Marine Corps and the Army dominated in both games. Congratulations to all of those who competed in the Warrior Games!
2. This weekend was our first joint UTA! Like a proud mom, I took a picture of the two of us before he left the house. While on lunch break, I took a better one!s. He did in-processing most of the weekend, but got a lot of great information from his unit about how his new schedule will look and how soon he could be shipping off to tech school. I'm so thankful that the ball has finally started rolling. He already knows a number of people in our wing, and was chit chatting with a number of my Loadmasters throughout the course of the weekend. Looking forward to seeing him do great things!
3. Happiness is when your husband suggests that you should just order pizza for dinner on a Saturday night. I was exhausted after the UTA and could barely muster up the motivation to start laundry, let alone cook. My head said tilapia, my heart said pizza. My lower body, however, is saying that I'd better cut this crap out if I want to get back to that BMT body and be prepared for my PT test in August. *sigh* Goodbye, Chocolate Lava Crunch Cakes!
4. I'm receiving a lot of unsolicited support, encouragement, and pushing from folks in my wing to go to OTS and commission. If you've been reading for a while, you probably know that my heart's been pinned on MTI school, although I originally wanted to commission when I entered the Air Force. I can't do both; I'm too old to make it all happen before my 35th birthday. I've been having long talks with DH about the subject as a result. I lifted these thoughts up on my personal Facebook page last night and was grateful to get the input of one of my MTIs whose opinion holds serious weight for me. He's been an MTI for years, has mentored other MTIs, and is now a Blue Rope. He was the one who called me up to the Snake Pit to ask when I was coming back to be an MTI. He not only encouraged me to pursue commissioning, but said that if I do he'd take leave to come pin on my bars and give me my first salute. That gives me peace about making the decision to "cross over to the dark side" and forgoing MTI school. Nothing is definite yet, but I'm opening myself to the process again. Who knows...maybe in a few years there will be a "Heading to OTS?" section to AHE.
5. We leave on vacation this week! I can't tell you how excited I am, even if it's just for a long weekend. We never had a honeymoon [going on five years this summer!] and had an attempted trip to Pigeon Forge/Gatlinburg cancelled. The last time we got out of town together was a weekend trip to Myrtle Beach post-deployment. Finances and military commitments have prevented us from traveling for years now. We're long overdue for a trip that we've planned together. I can't wait to show DH some of my favorite parts of Colorado!
1. What's one thing in the past month you would have changed? Nothing that I can think of! April was pretty uneventful, aside from a number of IEP meetings and birthdays. Wait, I wish I would've finished cleaning the house. There you go. :) I hate house cleaning!
2. What was your favorite thing that happened in April? Not very memorable. Maybe our date night at this Mongolian BBQ place, where you build your own meal and watch them cook it? I was excited to finally go there!
3. What are your plans for Memorial Day? Memorial Day and Fourth of July are my only two holidays over the summer. I'll be on orders for the rest of the time. Most likely I'll be laying around the house, enjoying one of my only days of summer, before reporting for duty the next day.
4. Have you ever traveled Space A? If yes, where...if no, would you ever try it? Ugh, I wish! With my work schedule, time is always a factor. I'd love to have a free summer to try my chances with Space A. Right now I can't run the risk of not making it home on my time schedule.
5. What are you looking forward to in May? There's so much to look forward to in May! Our first joint UTA, vacation this weekend [train ride!], running my first half-marathon [although this makes me nervous], get-together plans with the above mentioned MTI who's in town, a triple date/blate with Mel from Head in the Game, Heart in the Sand, finishing my 6th year of teaching, and starting my seasoning training!