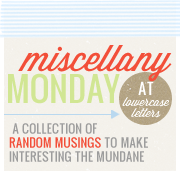 1. I'm not a "loser." I hate when I can't find things, when something goes up missing. It doesn't happen that often, so when it does, I freak out. My BMT wedding ring is not in my ring dish and it's not above the kitchen sink, where it normally ends up if I'm doing dishes. I've already run my hand through the garbage disposal - nothing. I need to check my ABU pockets when I get home, although I don't think I would've put it there. My "real" wedding ring is safe and on my hand right now, but I'd hate to lose my the ring that made it through BMT and tech school with me, especially now that I'm at home. I wear that ring more than my real one now. I'm trying not to dwell on it, so that I stumble upon it later when I get home. Ugh!
2. I was beyond exhausted yesterday evening after getting home from drill. I am so thankful that I don't have anything going on this weekend. I'm long overdue for sleeping in, relaxing, and a couple nice, long runs. UTA weekends usually mean eating more than necessary (thank you DFAC!) and not working out. Sunday evenings are the worst because I have to do a commissary run after I get out of there, and immediately do all of my weekend chores when I get home. Do I complain about this every week? Probably, my apologies. Fortunately for my sanity, I stayed off the couch, kept the TV off, and was able to get some snuggle time in with DH. He always appreciates that. :)
3. I just got back from the bathroom, where my lipstick broke. RIP MAC Jazzed. I know you can "save" broken lipsticks (I don't usually care for the crush into a palette option), but we'll see how long it takes for me to get around to do that.
4. I fully intended to share good news and ask for well-wishes today, but that positivity got squashed really quickly. DH was supposed to head up to MEPS this evening, one step closer to finally enlisting in the AFR, coming over from the USAR. I got a text from his recruiter saying that they'd cancelled his appointment, which has to be reschedule. DH's conditional release from the Army is very time sensitive and we're getting down to the wire. He doesn't tend to be very patient, but when we hit roadblock after roadblock, I don't blame him for being frustrated. Keep thinking good thoughts for us. Now he's out a couple days of work this week and not getting anything done at MEPS, and he'll have to take two days off next week as well. *sigh*
5. I leave you with this picture of us at the awards banquet we went to on Saturday. I was running late despite getting out of work early, which always stresses me out. When we arrived we took our formal photo right away. I'll be excited to see how it turned out. The dinner was fair, although we were starving by the time it rolled around. The speaker left a little to be desired. Sadly, no one else started dancing when they were cranking old standards. We got to dance to a couple songs at the end before we bailed. I was exhausted by the end of the night, and knew I had to be up early the next day. People were dragging tail the next day in the squadron, let me tell you!
My first semi-formal banquet.