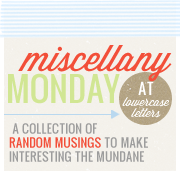 Ugh, Monday night, you've found me. You know I have to be up at 0600 and go into work again tomorrow. Well, it was a nice three day weekend. Big week ahead of me!
1. Christmas has come and gone. I have mixed feelings, like my girl Erinn. Let's just say we had a similar experience. Well, about Christmas Day. Long story very short, all of my Christmas decorations came down in an emotional haste. The plus side to that? They're all put away, even the boxes, although it does make my living room look a little lonely now. One less thing to worry about this week! Sometimes I've left them up until my birthday. Taking it down on Christmas Day was definitely a first.
2. Christmas Eve on the other hand was
amazing
! If you remember, I had volunteered to help out at
NORAD Tracks Santa
. I showed up early, in true and appropriate AF fashion, and peeked into the rooms where volunteers were either manning computers or phones. I knew for sure that I wanted to be on the phones, to get the full experience. I'm so thankful that I did. They were non-stop, from start to finish. That was the fastest two hours I've experienced in a long time - there wasn't even time to hydrate in between calls. The best part is that I had a note with my exact extension written down, so I was able to FB and tweet that to my friends and family. I had a number of calls from loved ones, which was a huge treat, including my dad/uncle/grandma from Mexico. I had my fair share of priceless questions and callers, including the little girl that told me, "I feel bad for Santa - everyone's stalking him." I had a few kids tell me they were leaving chocolate covered pretzels out for Santa. What wasn't super appreciated was the (adult) guy who called to ask if Santa wore chonies or went commando. Really dude? Maybe get off the phone lines so a real kid can call through. We didn't have a script, but I had to keep it as professional as possible. We also tracked where our calls came in from - I had a ton of kids from New Jersey, and southern kids are always my fave ("Make sure you set out your cookies and get into bed!" "Yes ma'am!"). Definitely doing this every year that I'm in town for Christmas!
3. I finally made something off Pinterest! Yes, these are as amazing as they look and even DH was asking me to go back downstairs to bring him seconds. Chowed down on them and watched "The Family Stone," my favorite Christmas/mommy movie. Followed that up with "The Help." Someone pass me the Kleenex...
4. We opened gifts on Christmas Eve, according to tradition in my family. We have been very blessed with generous, loving family and friends, so it was a great Christmas. I got a number of items to keep me running and keep me motivated (iTunes g/c and Runner's World subscription from Trinnie, Lululemon l/s shirt, new (replacement) shoes, and a replacement heart rate monitor from my dad), some chocolate treats and a cookbook from the spouses' club in Korea (to counteract all of the running progress), and an unexpected surprise from John and Jillian - a personalized Erin Condren planner! I've seen them on a few of your blogs, but oh my goodness...I'm now officially drinking the Kool-Aid! When I saw that she made teacher planners too, I about squealed.
5. With as rough as this year has been for DH and I, I am looking forward and thinking positively about 2012. I really think this is going to be the turn-around year for us. We're paving the way for good fortune - trimming the fat where we can, trying to get our financial situation in order, and seeing positive results. A generous gift from my Grandma this holiday season has enabled me to purchase a Living Social escape to the Rochester Hotel in Durango, CO, which was built in 1892 and has a western cinema theme. Come May, DH and I are finally taking a vacation! Keep your fingers crossed that nothing jinxes us. We've been married 4.5 years and have never taken a honeymoon, and our last attempt at a vacation resulted in cancellation due to a death in the family. I was able to time our reservation to coincide with the opening of the Durango & Silverton Narrow Guage Railroad season, so we will most definitely be taking the train when we're there. These are two of my favorite towns in Colorado, so I'm ecstatic to show DH what I love about this state.