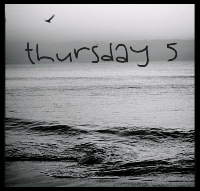 I feel like such a slacker this week! Normally there's at least three memes going on Wednesdays, but I was just too busy with other nonsense. C'mon
Thursday 5
! This week's words are:
Fun
Amazing
Relaxing
Fabulous
Interesting
1. I'm looking forward to chaperoning prom this Saturday night! It's going to be a
fun
night out with a lot of girls from our department. We're going to our favorite BBQ place before hand, all decked out in our formal wear. I don't do anything like that half-assed. I'm wearing the purple chiffon halter dress (floor length, naturally) that I wore in
Taryn
's wedding, and covering up with a fur. Only in my pseudo-glamorous world did I have furs to choose from.
[White rabbit capelet? Brown mink stole? Brown mutton jacket? Thanks grandma!]
2. I'm looking forward to the
amazing
"last supper" that we made reservations for! Yes, one of my final meals as a civilian will be at
The Melting Pot
(my favorite restaurant), double dating with Trinnie. I think I may have mentioned it before, but it still makes me salivate. Mmm....fondue! Plus, 30% off our bill for military appreciation night!
3. I'm ready to do a little
relaxing
. This has been a go-go-go week for me, even though I really don't feel all that productive. If I weren't leaving for the entire summer, I think DH and I could've done some camping, at least. The idea of being up in the mountains right now sounds lovely. Next year, next year, eyes on the prize!
4. I've been enjoying the
fabulous
singers on
The Voice
lately. I've never been an American Idol fan, but this show speaks to me. Doesn't AI have a cut-off age too? I like the diversity of
The Voice
crowd - definitely all walks of life represented. The judges are a huge draw for me, especially with Blake Shelton. He's a riot! If you don't already
follow him
on Twitter, you should - he's hilarious! I've got Trinnie hooked!
5. It's been an
interesting
few days at work, for reasons I probably shouldn't go into on my blog. Let's just say that professionalism should be everyone's utmost goal in your work environment. I like to have a good time and joke around with my co-workers, but they also know that I am a competent individual and a team player. Keep it classy, people! Only 17 more school days left, which is absolutely crazy to me!