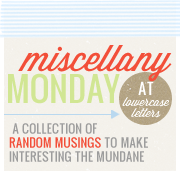 Time for a weekend recap! Bear with me as a rack my brain to think of things to share with you!
1. Fridays have typically been my off day for working out, both running and pushups/sit-ups. For whatever reason, I set out to run on Friday. Bad idea! I don't know if it was my hydration, the weather, or my body knowing that it was Friday, but it was the worst run I've had in a while. I didn't start my Garmin, and after all of that, I had a crappy attitude and gave up, walking and running my way through the run. Of course, I felt guilty for it and compensated by putting in a hard day at the gym on Saturday. I did the same run again today in the 80° heat (which is hot for Colorado in May) and wind and managed to pull it off with a 9:26 pace. The weather has been absolutely beautiful lately, and I love that I get to enjoy it before I leave!
2. Saturday was prom! Yes, one of the perks of working at a high school is you get to relive those high school milestone events year after year! Haywee and I got all dolled up in full-length formal dresses, big makeup, etc. Then we went out for BBQ at
Rudy's
- heck yeah! Prom was what you'd expect it to be - lots of horny teenagers, bumping and grinding on the dance floor. A comparison was made to late-night Cinemax movies, if that gives you any idea. There were some questionable outfits and there were a couple of to
die
for dresses! There was one that I'd kill to get my hands on! I'm guilty of searching the internet, trying to find it. You can imagine how fruitful that search has been. I saw lots of short bubble dresses and ballerina-inspired dresses (
Black Swan
much?) at prom. Overall, a great time had by all and we walked away with some great stories. :)
3. The morning after prom I was exhausted! I had to get up early to pick up FIL from the airport. He's been gone for 35 days! It's nice to have him back, and not just because I don't have to do the dishes when he's here
and
he vacuumed the house and cleaned the floors while I was at work! That's sure a perk though! He's even going to pick up my race packet at the end of this week. Welcome home FIL!
4. I'm a few hours away from being 20 days out from leaving for BMT! I'm getting antsy, really antsy. I just wish someone could finish up my school year, lesson plan, and prepare the house/finances, so I could leave already. Our second group of May Shippers leaves tomorrow, and I can only imagine that by the time it's finally
my
turn, I'll be running for the door. My orders haven't arrived yet, and I'm getting anxious to receive them. I feel like I have so much to do, once I have those in hand, so it's getting frustrating that the "Oh, you can get them a month in advance for work" hasn't materialized.
5. I came home to the best surprise today! It was the best mail day in a long time! Taryn's MOH gift arrived, which was a very cool
Anne Taintor
makeup case/wristlet! That wasn't the only package in the mail though. There was a big box from Jillian, the lovely wife of
John
, one of my favorite male/rockabilly/Marine bloggers. The wrapping job was phenomenal (someone's got retail experience!) and the paper was save-worthy. That card on top was the sweetest Good Luck card, complimenting me on all of my hard work and wishing me well at BMT. Inside this little wonder? My first Lululemon Run:Swiftly s/s running shirt! Jillian and John are huge Lululemon fans (check out his blog,
LululeMan
) and I was asking her questions since I'd seen this shirt in
Runner's World
, where it's one of the top rated shirts for women. This gift was such a surprise, and I was truly touched! Thank you John and Jillian! Needless to say, I'm totally wearing it when I do my 10K this weekend!
Ok everyone, have a great week!