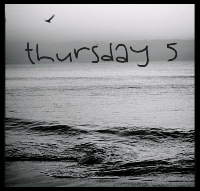 This week is just blowing by me, which is fantastic. The quicker we get to the weekend, the better in my book. This week's words are:
Fantastic
Cool
Lovely
Special
Beautiful
1. I'm feeling pretty
fantastic
about what I was able to get accomplished the other day at work, during ACT day, no less. I was finally able to write
Natalia
a nice, long letter. I had an envelope ready for her at home, but I just wasn't getting to it at the end of the day. I was able to write her a long one, on the back of six half sheets of bright pink paper. Hopefully it's as enjoyable to read as it was to write. I was also able to plan for the next two weeks of lessons, which is
fantastic
for me, a person who hates to lesson plan.
2. I was able to get in a 1.83 mile run today during my game manager duties for soccer. Interestingly enough, I only burned 24 calories because my heart rate never got above 110! My pace was barely sub-10, so at least I wasn't over my normal "limit" for myself. The
cool
part about my run was that I was joined by a random stray dog for the last half mile! I don't know where the dog came from, as it had no collar on, but it has obviously been groomed recently.
3. I think we need a wonderful, affordable
knock-off
of Kate Middleton's
lovely
blue engagement dress. If I could get that one in a darker coral color, I would buy it in a heartbeat! Sign me up!
4. I've been trying to make this a
special
week for DH, with his birthday being tomorrow. While I didn't make him a big, homemade meal tonight (he had that the last three nights), I did make him a whole batch of oatmeal raisin cookies to scarf down by his lonesome! They're not my fave, so it's all him, a true treat! He didn't want a cake, and I finally talked him into letting me make him cookies.
5. That's about all for tonight. Who else is ready to get a glimpse of Kate Middleton's
beautiful
wedding gown?! BRING IT!