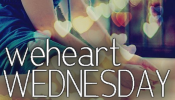 Good thing I like airplanes, since I'm going into the Air Force! Even cooler is that I'll be doing personnel for a unit of C-130 pilots. Yes, I was intimidated by all of them when I walked into my building for the first time and saw
everyone
in a flight suit except for a handful of people.
I don't just love airplanes because of the Air Force. I love the airport in general. I love flying, the possibility and opportunity that it represents for me. You can go anywhere! Oh, to be rich and have tons of time on my hands!
Getting on that plane at the end of March is going to be exciting. Unlike all of my other flights, I'll have fewer items with me than I've ever packed, not to mention no iPod or book. I guess I could always buy a magazine and ditch it later. I can imagine myself, crazy with anxiety, sitting on that plane with just my thoughts. I'm going to leave COS and come back an Airman!
Not really AF favorable, but interesting as a teacher!