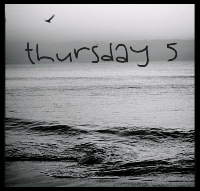 Head over to
Nicole @ Flip Flops & Combat Boots
to get in on the fun! This week's words are:
Delightful
Happy
Superb
Gorgeous
Loved
1. It would be
delightful
if I could improve my run times and overall stamina. I had a horrible time today, no thanks to the wind and not hydrating properly before hand. I'm down to 61 days, and I hope I see some improvements soon, or at least I hope the altitude training pays off in large dividends come May. Side note, our department at school wants to do a 5k in a couple of weeks. The entry fee is low, and it benefits a local autism center. I'm determined to run most of it!
2. Being on the downhill side of the week and having my two IEPs behind me makes me a
happy
lady! You know what else makes me
happy
? This little gift that a co-worker gave me! It's funny to see which kids recognize the reference, and which ones don't! I wear it on my lanyard at school. Don't even get me started on the "Friday" song, since it's permanently in my head, thanks to Haywee.
3. Although the outlook for this month was bad, initially, I'm feeling pretty
superb
right now. I don't know how it's all going to go down, but I'm looking up right now. I'm just going to continue to cross my fingers and hope for the best! I'm not stressing as much, as evidenced by my sloth tonight. I spent a significant chunk of the evening catching up on my blog reading, and it felt
superb
!
4. Enter the superficial - I'm really looking forward to seeing how my body looks post-BMT. I'm hoping for that
gorgeous
bod I haven't had in a long time. As silly as it is, I want to take a pre-BMT and post-BMT shot to compare the difference. I know I'm already making progress on some of my trouble areas, and building up muscle definition. I did a total of 106 sit-ups tonight - hey-o! I need to hurry up and write faster, I have pushups to do still!
5. As much as DH and I have been butting heads, he always does little things to make me feel
loved
. As silly as it seems sometimes, he loves calling me and talking to me the entire drive home, even though he's just going to see me in a few. He also is a wonderful snuggler, and I typically wake up in the morning to find his arms wrapped around me. He's been a lot more productive lately, and I love seeing him more upbeat and motivated. He starts his law enforcement academy this weekend and he's really looking forward to it!