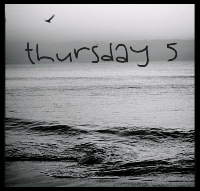 This week has gone a lot better than last week, so I'm in a much cheerier mood, despite the lack of sleep. That being said, I'm fully prepared to be a team player this week with Nicole's (
@ Flip Flops & Combat Boots
) Thursday 5! This weeks words are:
Smart
1. With the sun rising earlier and earlier, it is so peaceful in the morning at our house, with the light filtering in through our big windows. We have a clear shot at the hill up to Trinnie's neighborhood, and you can watch all of the cars trickle down the road. Oh, to be able to stay at home and enjoy it!
2. Despite a stressful and busy start to our week, with many bumps in the road, I know that I am loved by DH. He was getting really frustrated with his college courses last night, and needed some Neil Diamond to woo-sah and get back to his happy place. It didn't take him long before he wanted to dance around the dining room with me. Random slow dances have been a part of our relationship since day one, as we met at a country bar and have always enjoyed dancing together. With dancing comes singing on DH's part, and I got a full "Love Me Tender" last night. <3
3. Now that my week is downhill from here, I'm feeling awesome! It's nice to have my major IEPs behind me, and if I can just be proactive about the rest coming up in April, I'll be in good shape. Our students have a half day tomorrow, since it's the end of the quarter, and while we don't get to go home, we're having a potluck within our department. Should be a nice, easy day tomorrow, with 20 minute classes. Awesome!
4. I am such a lucky daughter to have a father like mine! My dad is a marathoner, gearing up for his 3rd
LA Marathon
. He's my go-to for running information and advice, aside from Noelle. The other week, DH told me I was definitely my father's daughter when I said I needed a GPS watch and a
Road ID
like my dad. That Wordless Wednesday pic yesterday? Yes, that was my new
Garmin Forerunner 405CX
, an Easter gift from my dad. It calculates your distances, tracks your heart rate, measures the altitude, engages you in "training" programs, has a virtual running partner, and wireless sends your data to the computer and the internet. Awesome? You betcha! No, I'm not lucky because I have a dad who randomly buys me nice gifts, but I'm lucky because I have a parent who fully supports, believes, and shares in my dreams and goals. I can't wait to try this thing out on Friday, my next running day! He and I joked about having me wear it to school to see just exactly how much I walk in one day, going back and forth in our building.
5. Selling on
Etsy
was one of the smartest things I've done in a long time. I've had a good week of sales, with that initial push from last week. It's really helped us to make ends meet, and hopefully I'll get a chance to put up more stuff this weekend. If you've been hoping to buy, but missed out on that coupon code, it'll probably be reactivated for the 16th of this month, since that's the official anniversary date of DH's return from deployment.