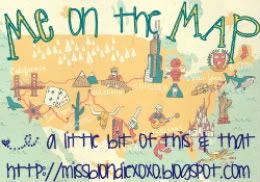 Michelle got this little linky together to help bloggers unite with new friends that are close by. Michelle's a good bloggy friend of mine, so anything for her!
Where you at, boo? Well, I'm in Fountain, CO!
Fountain, CO
is not a large city by my standards, and probably not by yours either. According to that wiki, Fountain only has 19,081 people in it. I grew up in Huntington Beach, CA, which had 180k people. The smallest place I've lived in before here has had 74k people, so this is a change for me. Fountain is 10 miles south of Colorado Springs, and has a gate right onto Fort Carson, so your necessities are easily accessible. Denver is about an hour away, with DIA being 1.5 hours away (for cheaper international flights). Both Colorado Springs and Pueblo have regional airports, and COS is really nice and convenient.
How much of those people are military? Probably a good percentage of them! You may know about Fountain if you're in the Army and you've been stationed at Carson, since they're right next to each other and the school district in Fountain controls the on-post schools.
With the huge amount of military families that live here, housing is plentiful! You want to buy a brand new house? No problem. You need a rental house? Not an issue - tons of turnover! Your dollar goes farther in Fountain when it comes to buying a house, and getting on post is a snap, making it very convenient for military families. In general, Fountain is a lot cleaner as well, since it's a newer area. It has a small town feel and comfort to it, especially for the non-military residents. My family has lived out here for as long as I can remember, so if I were to name drop my uncle, a hug is sure to follow.
Our city was voted America's Millennium City in 1999 by the New York Times and the All-America City in 2002 by the National Civic League.
I spend a lot of time here - the post office! There's one main road that goes through downtown Fountain, although there's not much "downtown" to Fountain. It's a shame, really, since there's some cute old homes and storefronts that could stand to be remodeled. The post office is really nice though, and you're in and out a
lot
faster than the one on post.
The railroad industry is significant here in Fountain, and the trains run all of the time. If you get stuck behind one, you're screwed. I love a good train whistle though! This is a cute little caboose park in town!
The beauty of Fountain? An unrestricted view of Pikes Peak for most homes! I can walk out onto our back deck and get a clear shot. It's absolutely beautiful and a wonderful way to start your day.
[Photos are not mine, and were all taken from Google Images. If you own one of these and would like me to remove it, please ask!]