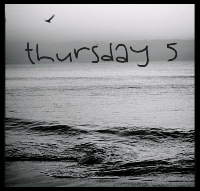 Check out Nicole @ Flip Flops and Combat Boots if you want to get in on the Thursday 5 action. I can't believe it's going to be Thursday already - that's what happens when you have two snow days! This weeks words are:
honest
splendid
perfect
spectacular
fancy
1. As much as I've been loving these snow days, I'm
honest
ly dreading the next few days at work because of a bunch of meetings I have lined up. Not being at work for a couple days means I've lost out on time to work on my IEPs. One of my meetings was rescheduled for 0730 tomorrow - not fun!
2. As much as I'll have to rush to get those IEPs done, it would be
splendid
if we could have another day off tomorrow. I didn't get as much done today as I'd wanted to, but I did get some good snuggle time in with the hubby, which we've been needing. I did manage to hang up a couple curtain rods and some drapes, although I'm questioning my logic in the guest room (the tab tops are too low, exposing the blinds behind them).
3. I've been busying myself lately with the house, even those Noelle reminds me that
it's just her
. I don't expect to have the place looking
perfect
, but I do hope to finally get to all of those rooms, corners, and piles that I've been putting off. Our office is a disaster area, but it always tends to be the room that looks the worst the longest. I'm hoping DH gets on top of his corner in the room too, as his clothes are all over the place.
4. It would be
spectacular
if I could finishes the taxes soon. I hate not feeling 100% confident in what I'm doing, yet I don't want to pay someone to do it. I need to call the tax center on post and see if we're eligible to get ours done there, although I have a feeling that as Reservists we're screwed.
5. If you haven't checked out your local drugstore's Wet 'n Wild section, you need to. This is definitely not the brand you remember from your junior high school days! WnW products have been reformulated to be as pigmented as much as
fancy
, higher end products. Their new eight-pan eyeshadow palettes are hitting Walgreens and Walmarts right about now, and you need to look for them, plain and simple. Here are my swatches from Comfort Zone, the warmer/more neutral palette out of three.
Wet 'n Wild 8-Pan Eyeshadow Palette - Comfort Zone