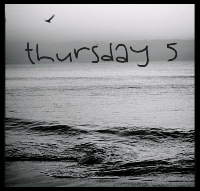 Time for a quick Thursday 5 before bed! This week's words are:
lucky
delighted
ecstatic
giggly
joyed
1. I am so
lucky
to have a partner in DH. I bitch and moan about him a lot, he can be irrational, impulsive, and ill-tempered sometimes, but we just fit together so well. The good times cancel out all of the negative. We're only getting better with age, as cliche as it is, since we learn more and more about each other.
2. I am
delighted
that my ASVAB is done and I'm one step closer to enlistment!
3. I'll be
ecstatic
to get my ASVAB results, especially if I scored high! I'm crossing my fingers! I can't wait to hear what doors these results will open for me!
4. Watching the
SNL spoof of the Shake Weight
has made me so
giggly
this week, especially when Haley actually let me take a picture of her in action - at work even! Hilarious!
5. I'm
joyed
by the fact that I have such a great support system of friends, who have been applauding me and sharing in my joys throughout this entire journey. Noelle, one of my best blog readers, is coming out to visit next month and I'm over the moon about that!
Ok everyone, have a great night! I'm glad that tomorrow is Friday, despite the fact that I have basketball duty and I'll probably chaperone the dance tomorrow night.